Surat Demonstration site
Details and history of the site
Location: north of St George on the way to Surat
Consultant
Phil Lockwood, Meremley Agricultural Services
Site background and treatments
Paddock had Flanker wheat in 2020, harvested in October
Residual herbicides applied in front of a 22mm rain event in November; Dual Gold @ 2L/Ha + Atrazine 900DF @ 2kg/Ha
Likely to be long fallow to sorghum.
Additional treatments will then be applied in the demo site
Lack of spring rain has resulted in clean field as of end 2020
Rainfall
December – 44mm
January – 120mm
February – 90mm
March – 130mm
Status updates
December 2020
FTRG site north of St George (Surat) remains very dry, see photo below.
Whole paddock had Dual Gold @ 2L/Ha + Atrazine 900DF @ 2kg/Ha applied post harvest and just prior to a 15mm rain event. No FTRG emering at this stage.
Site 30 December 2020
January 2021
Photo below was taken 10 days after 35mm of rain.
This site has received roughly 200mm of rain since the residual herbicides were put down (Metolachlor + Atrazine) in early November.
At this stage, there is still no FTRG emerging, residual herbicides continue to work very well.
This paddock was sprayed with Glyphosate + 2,4-D in late January to control volunteer wheat, peachvine and rhycosia; no other treatment has been required at this stage.
A further 50mm of rain fell last Saturday (6th February), the paddock has not yet been assessed, will do so in the next 7 days.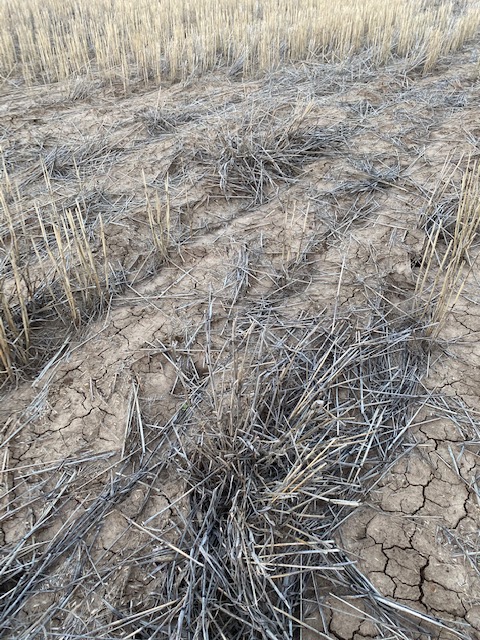 Site 21 January 2021
February 2021
Residuals were breaking down by late February, seedling weeds coming through (including FTRG). Sprayed broadacre early March with Roundup CT @2L/Ha + Amicide 625 @ 500mls/Ha + Comet 400 @ 100mls/Ha; was going to come back with camera to chase FTRG, but wet weather since broadacre pass has not allowed this to occur; FTRG now pushing heads out, see photos below.
Site 22 March 2021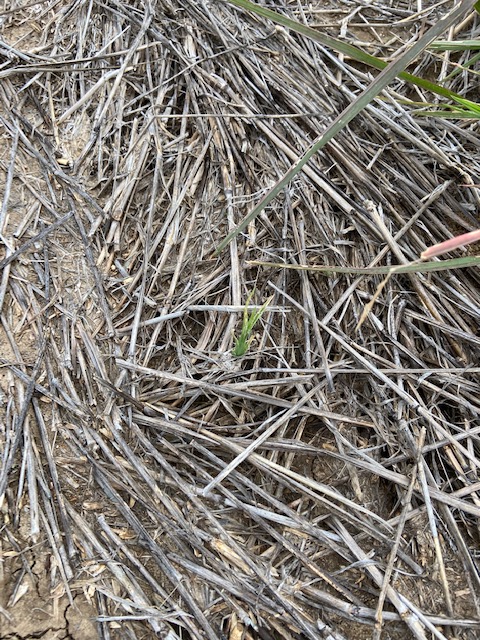 Site 23 March 2021