Mungindi Demonstration site
Details and history of the site
Location: 'Yarrawa' 30km South East Mungindi
Consultant
Mick Brosnan and Janelle Lawson, B & W Rural, Mungindi
Site background
History: Lancer wheat in 2020
FTR pressure: High. Paddock has a history of significant feathertop Rhodes grass, particularly in patches.
There were some FTR germinations in the 2020 wheat crop. The paddock was treated with Topik in mid-August for a range of grass weeds, which also appeared to have done a good job on the FTR present at application.
Residual herbicides were applied to the fallow after the wheat harvest.
Treatments
The primary question to be evaluated in this demo site was how effective (and length of protection) when using residuals that do not fully restrict summer cropping options eg. sorghum or dryland cotton. Is there value in using shorter residual options to keep cropping options available?
Additionally, as the farm has a history of use of imazapic as the base residual herbicide in fallow, a treatment of Balance + imazapic was included to evaluate the additional benefit of isoxaflutole on FTR.
As the paddock is large with relatively long runs, and FTR patches are scattered, each residual treatment was 15ha.
Valor 280g/ha
Dual 2L/ha
Dual 1L/ha + Valor 280g/ha
Grower standard: imazapic program
The residual herbicides were applied on December 1, 2020 and conditions following application were good, mild temperatures and rainfall
Rainfall
December 110mm
January 95mm
February 98mm
March 141mm + 3 flooding events
April 8mm
May 9mm
June 28mm
Status updates
December 2020
Residuals applied December 1
January 2021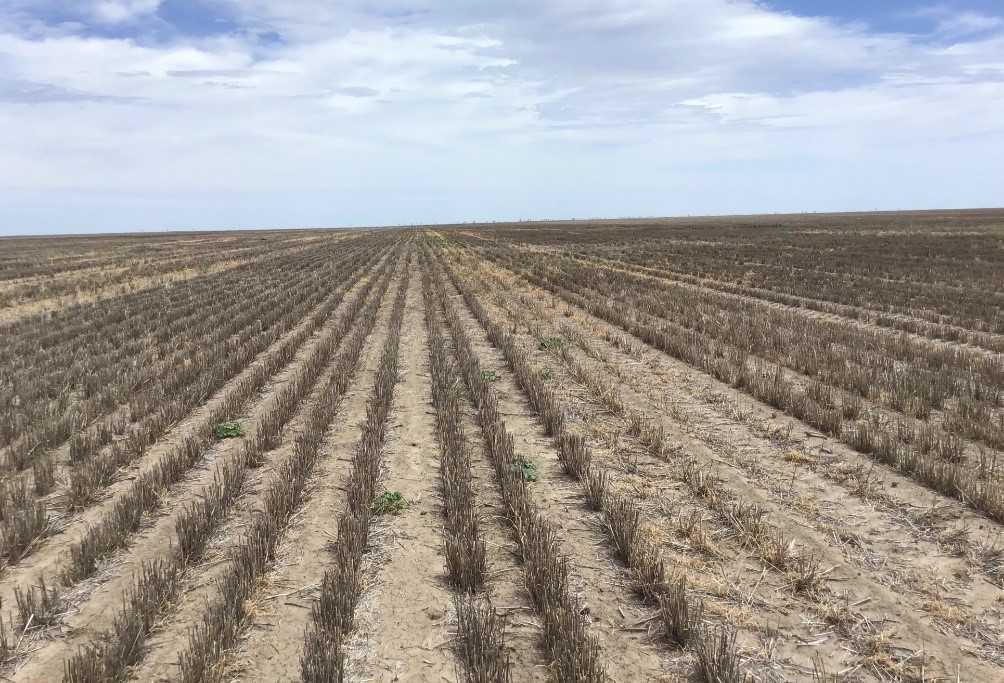 Melons & grass weeds including FTR grass emerging in Dual Plot. Highest grass weed population in this plot.
Small Patches of FTR emerging in northern side of Dual + Valor & Valor plots. Southern end of all trial plots had very few weeds emerging.
February 2021
High grass weed germination in Dual, Dual+Valor & Valor plots. Knockdown Spray: 2L Glyphosate + 150mls Haloxyfop +40mls Safari 750 + oil, applied 1st Feb. Intention was to double knock FTR grass with optical sprayer but it rained….and rained….and then flooded.
March 2021
Continual rainfall & flooding from multiple water sources resulted in significant surface water across the paddock, preventing any further herbicide applications.
Under these conditions it appears that the Dual treatment has run out of residual first, but small patches of FTR grass had emerged in other 2 plots. No grass weeds present in Balance + Imazapic plot.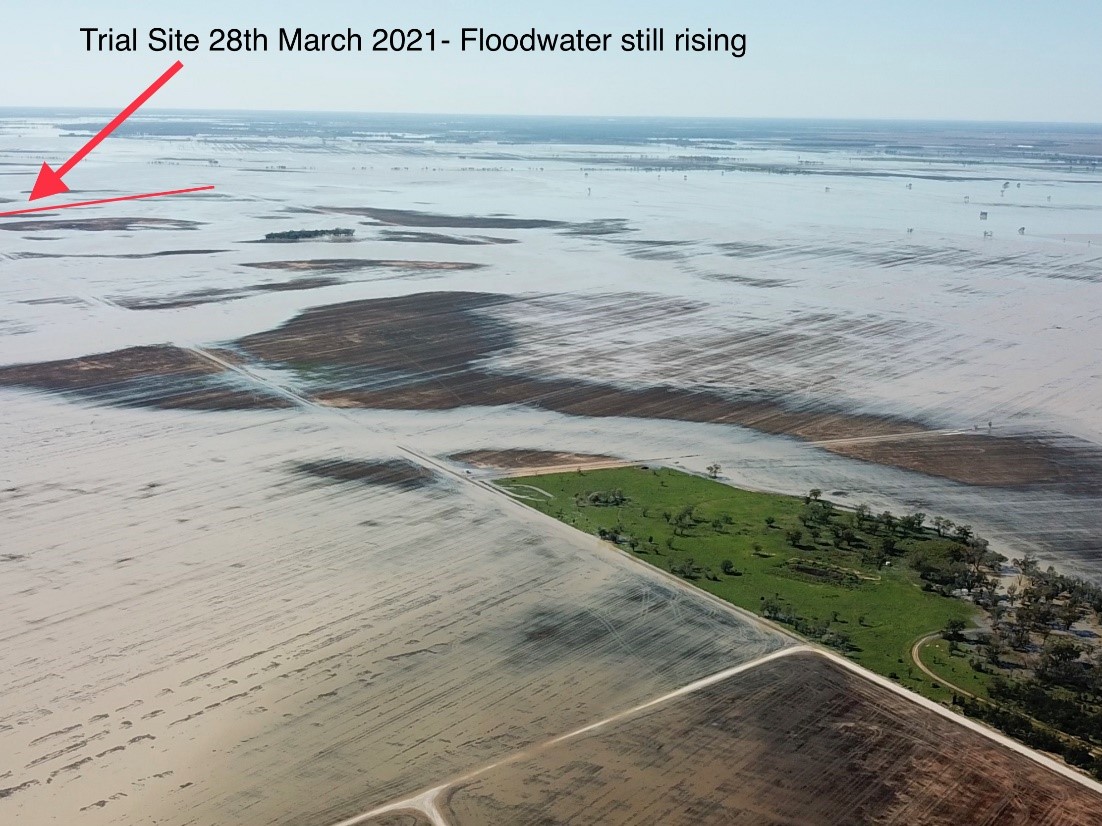 April 2021
There were weed germinations in patches across all treatments. In particular melons, feathertop Rhodes grass and button grass.
Some of these weeds were quite large before the paddock had dried out enough to be able to get a sprayer on to it, following the very wet conditions in March.
After the flood water had subsided, an optical sprayer applying a tank mix of 4L glyphosate +10L Biffo (glufosinate) + 0.25% Cohort was employed to clean up the advanced Feathertop plants that had unfortunately set some seed, applied on 20th April.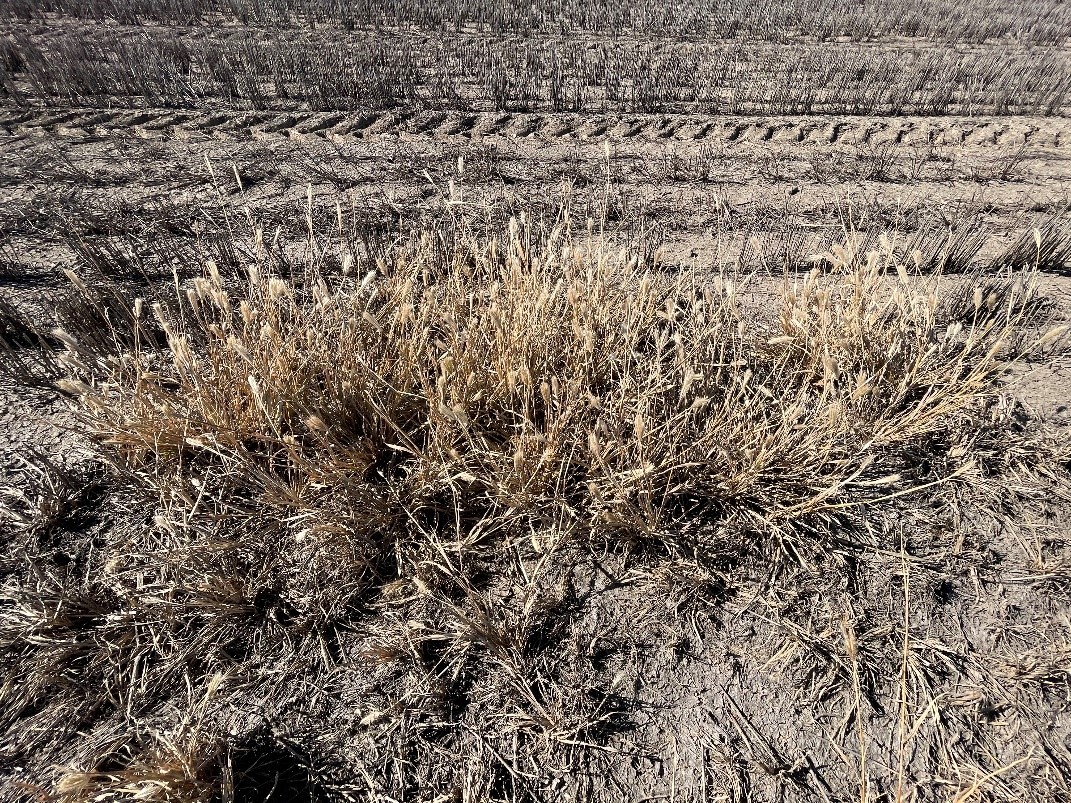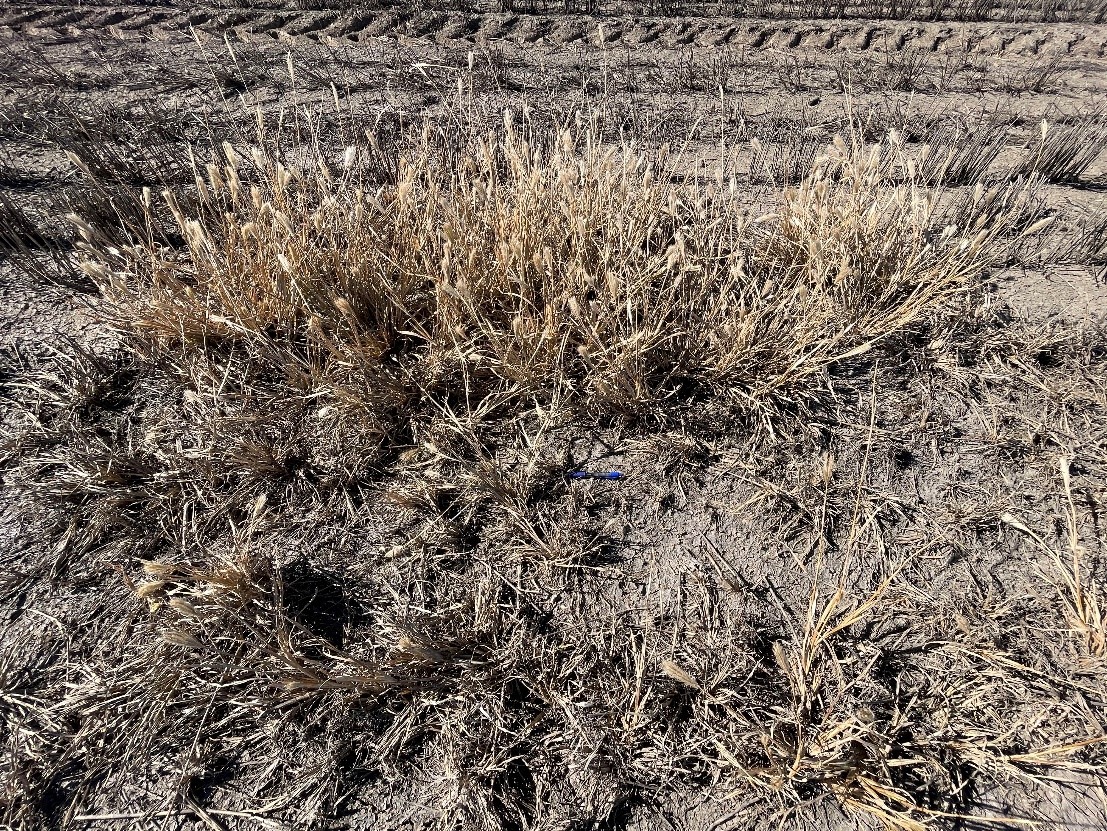 Photos taken 30th April 2021
May 2021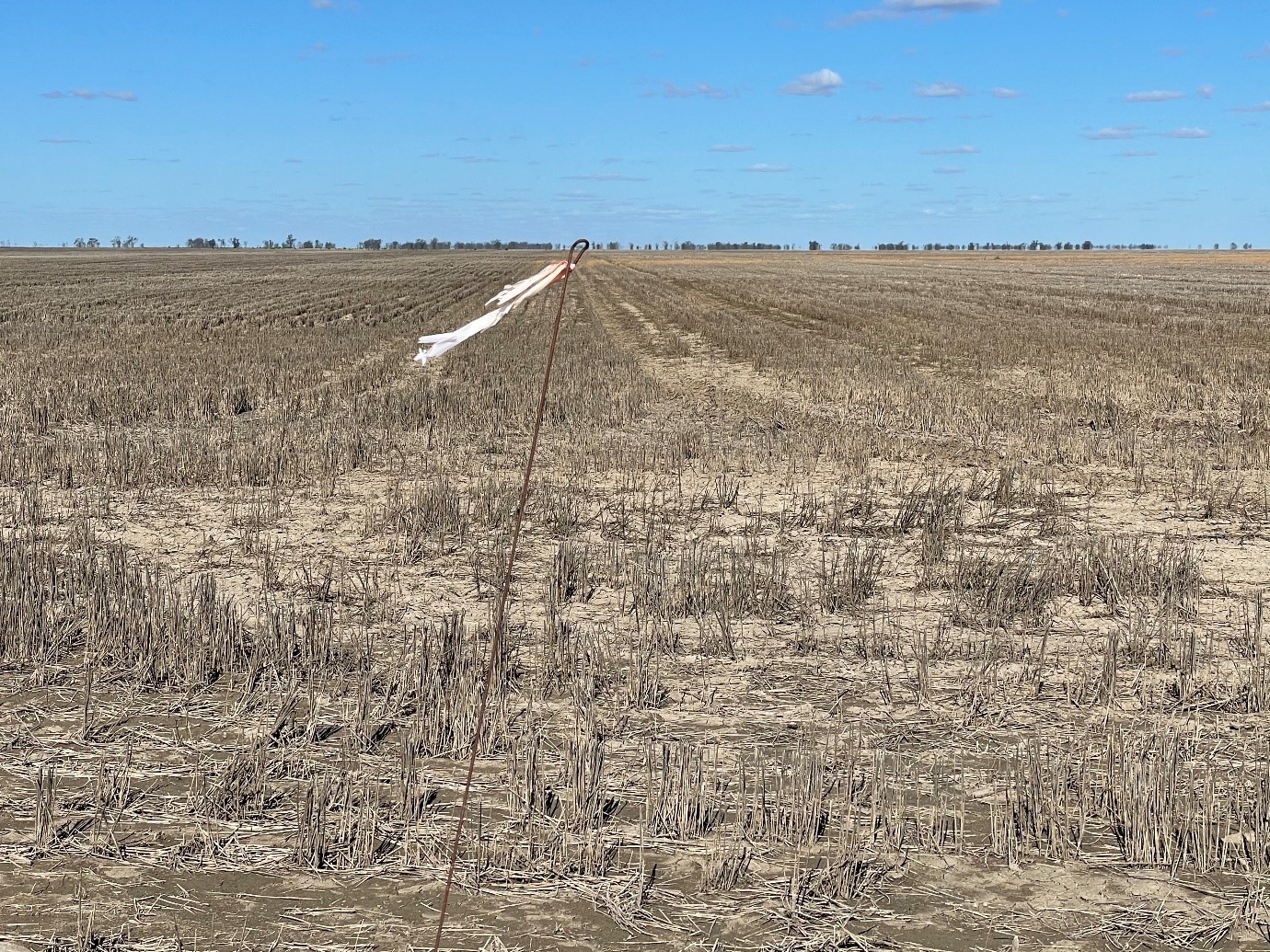 Left of flag is Balance + Imazapic plot (no weeds present), Right of flag is Dual, then Dual+Valor & Valor plots. Photo taken 14th May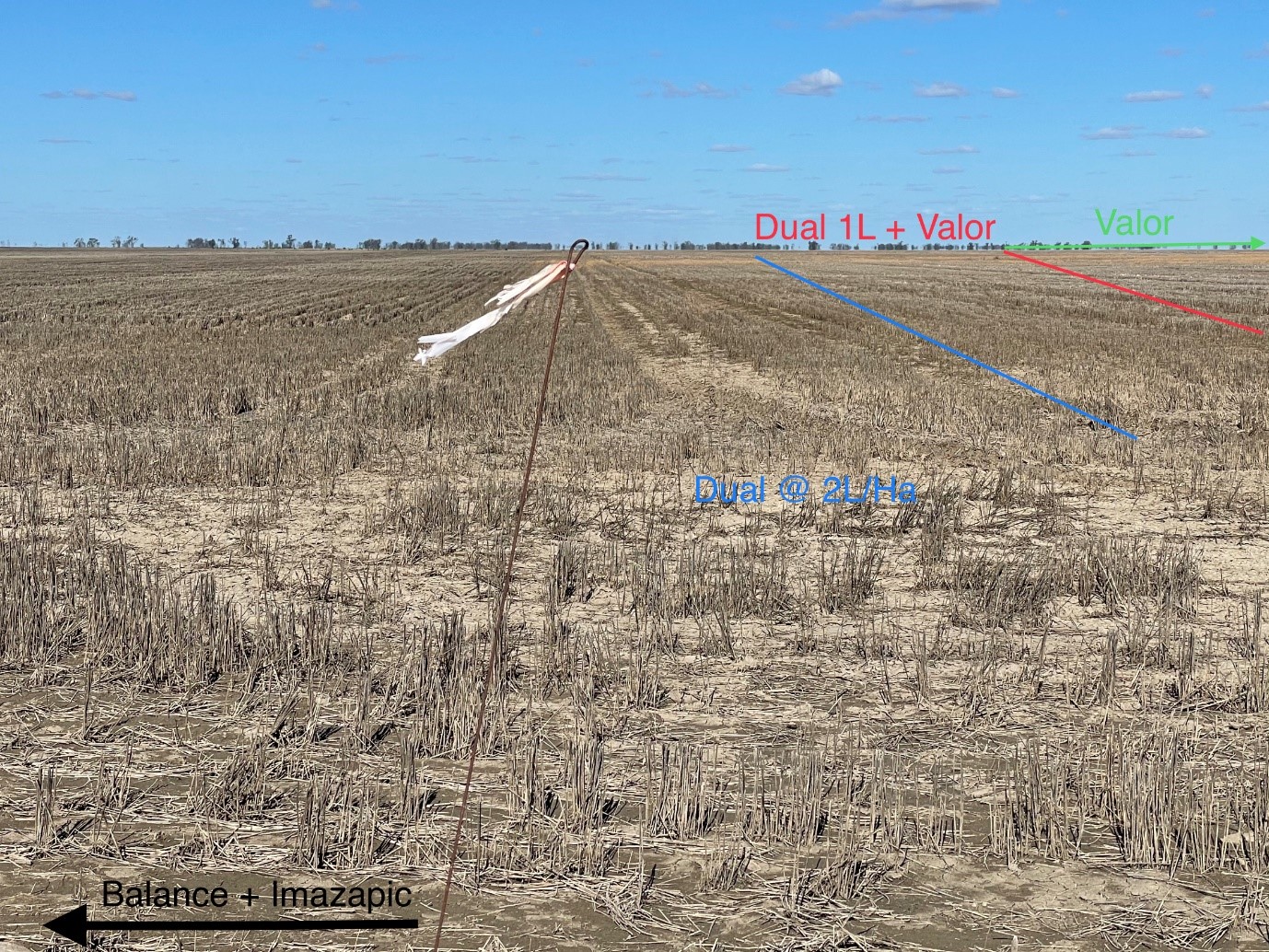 (same photo as above just with markers).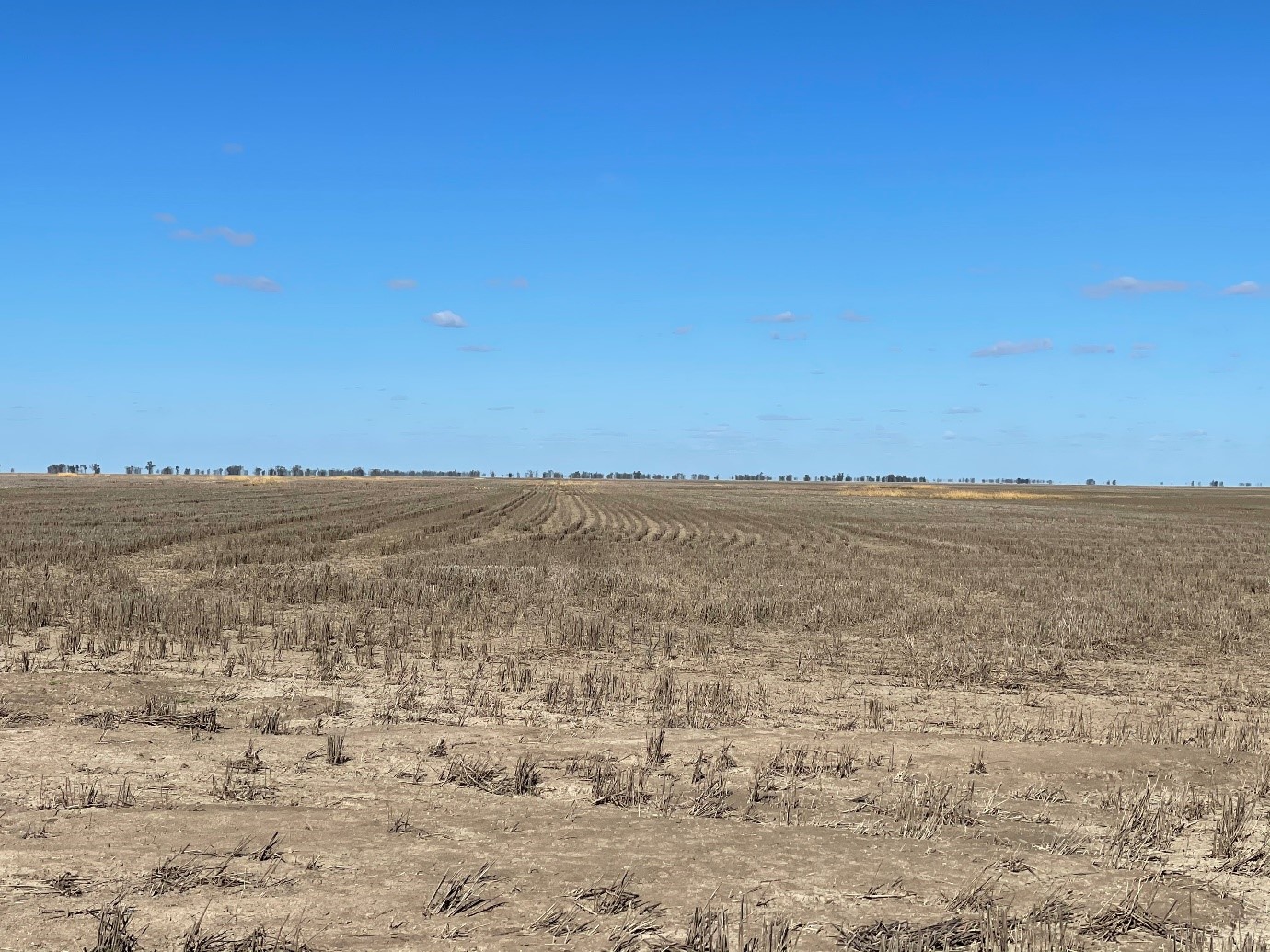 Trial plots after Optical spray, photo taken 14th May. Dual on left, Dual + Valor in middle & Valor on right.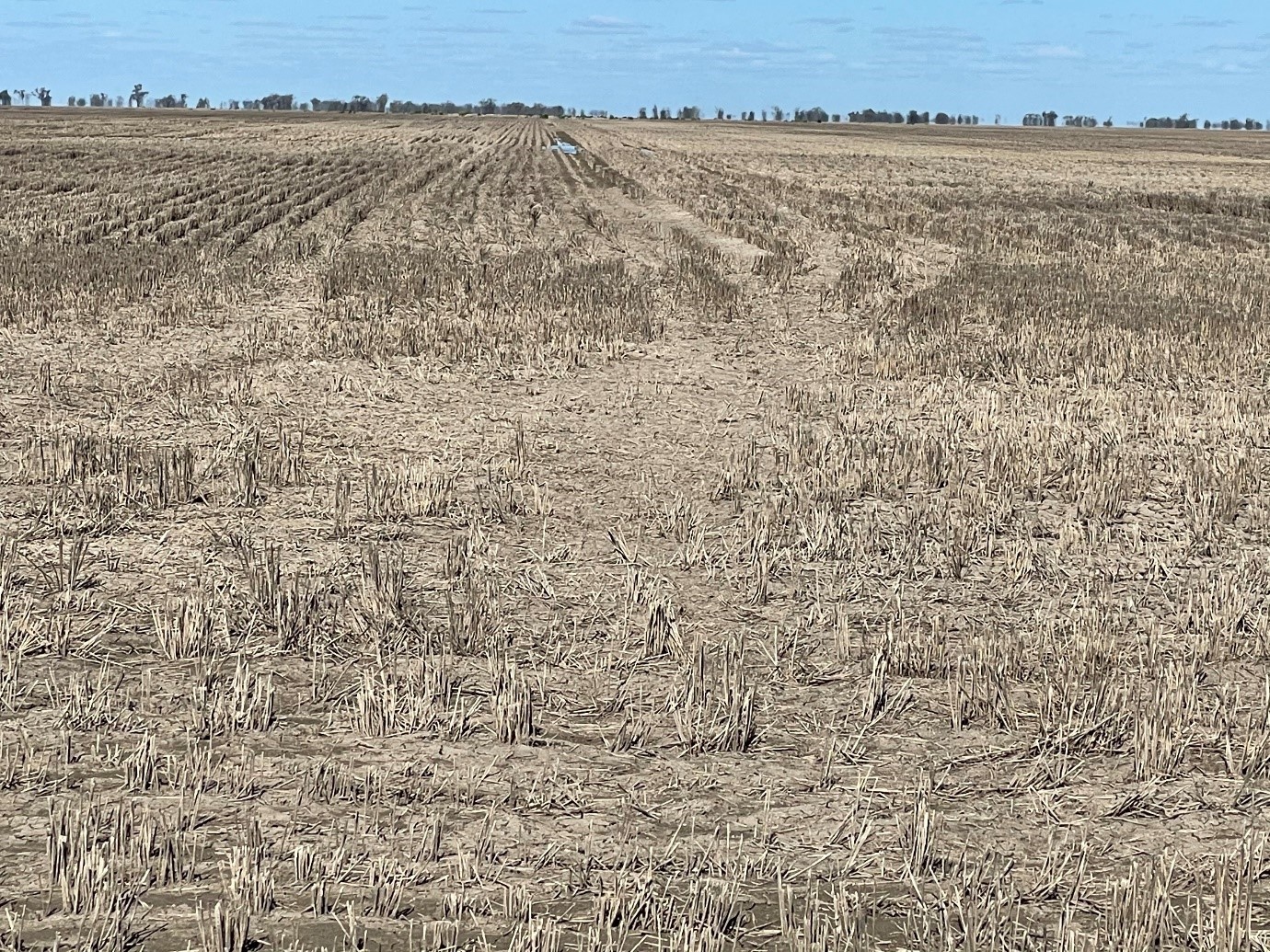 This is the southern end of the trial plots, still very clean (and still and water laying in paddock). Photo taken 14th May.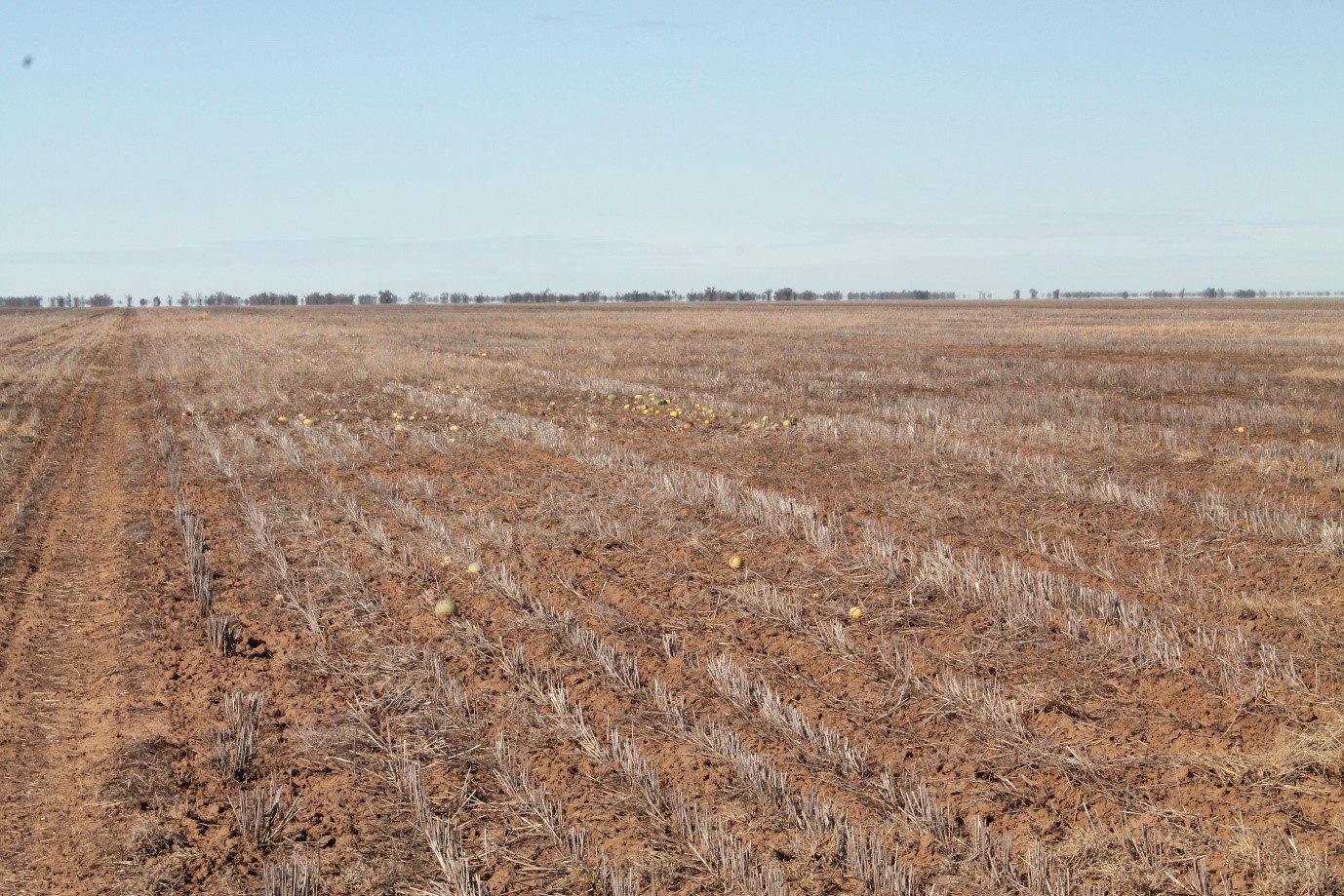 This generally did a good job on most of the weeds present, including the melons.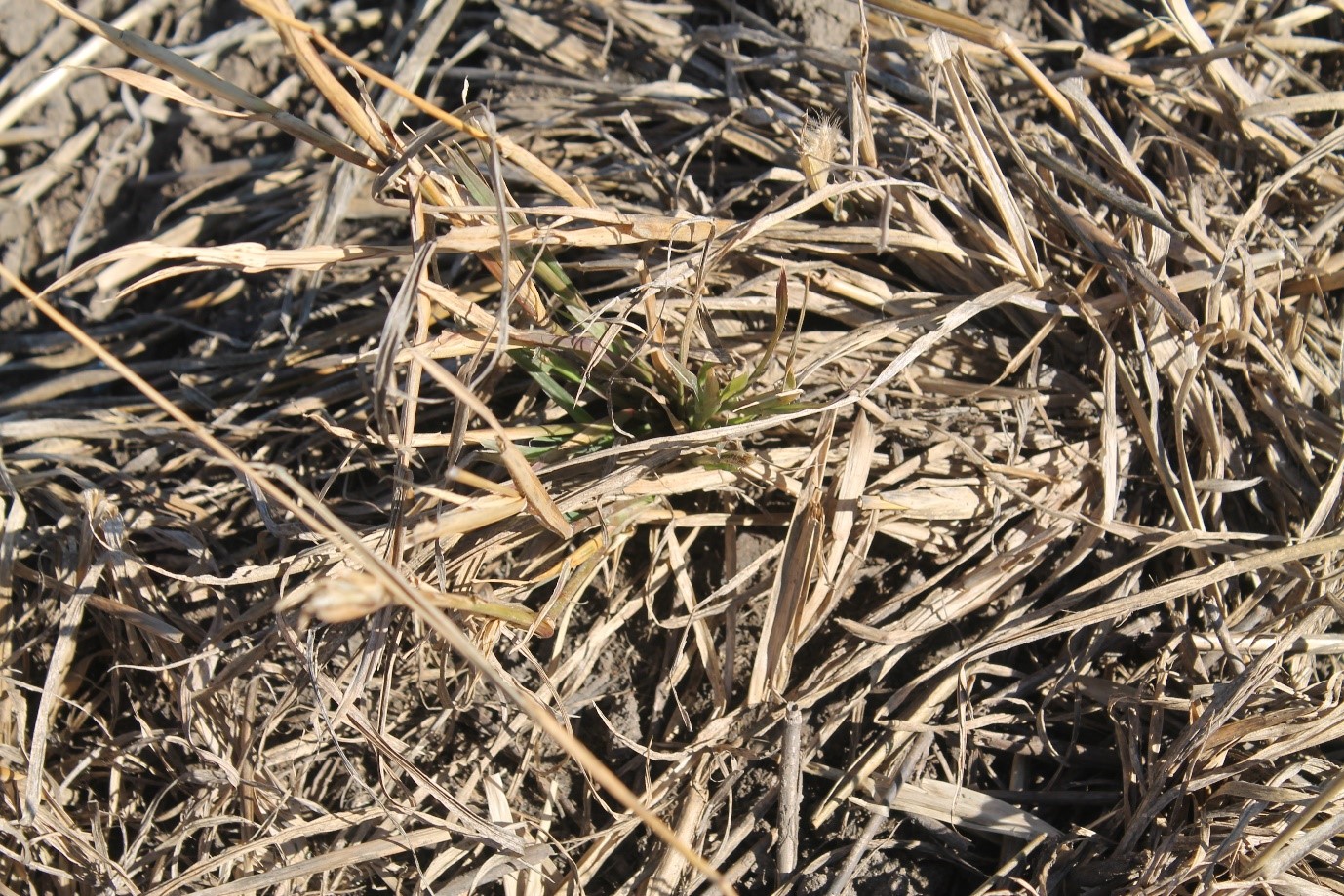 However, there were still some green bases on some of the feathertop Rhodes grass plants.
June 2021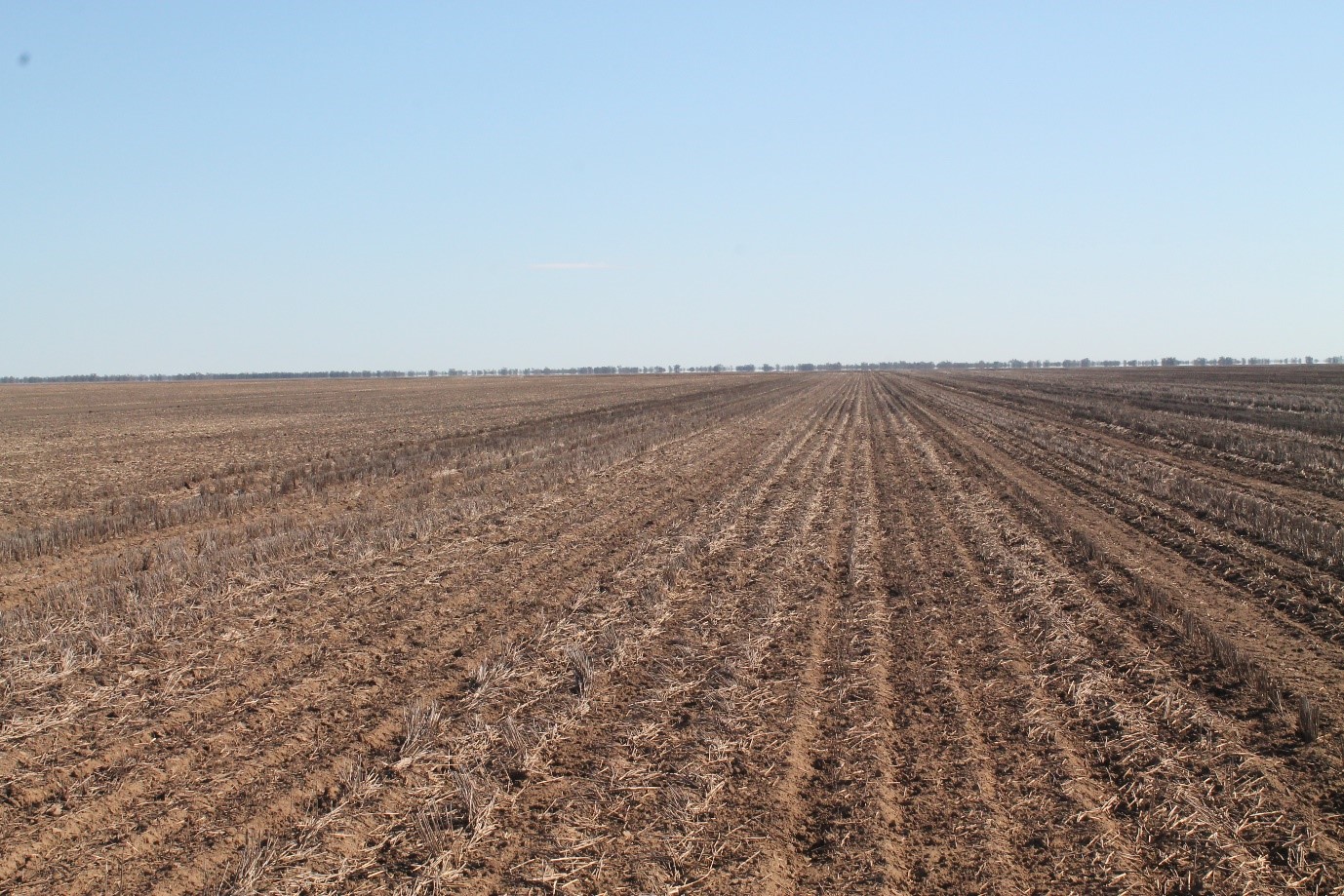 With a full moisture profile, the paddock has been planted to chickpeas, with a PSPE application of Balance + simazine being applied across the whole site, as grass weed pressure is expected to be high.
Grass weed pressure will be monitored over winter, in particular to see if the residual of Balance is adequate to keep the crop clean of FTR through to harvest.
October 2021
Very dense chickpea crop.
1x Incrop grass weeds spray applied on 6/8/21.
No FTR observed during the winter crop season. With such high crop competition this is what I would expect to happen regardless of residual treatments.
Satamap shows no difference in treatments
Crop is still currently 2-3 weeks away from harvest.
Photos taken 14 October 2021, Satamap image from 19 October 2021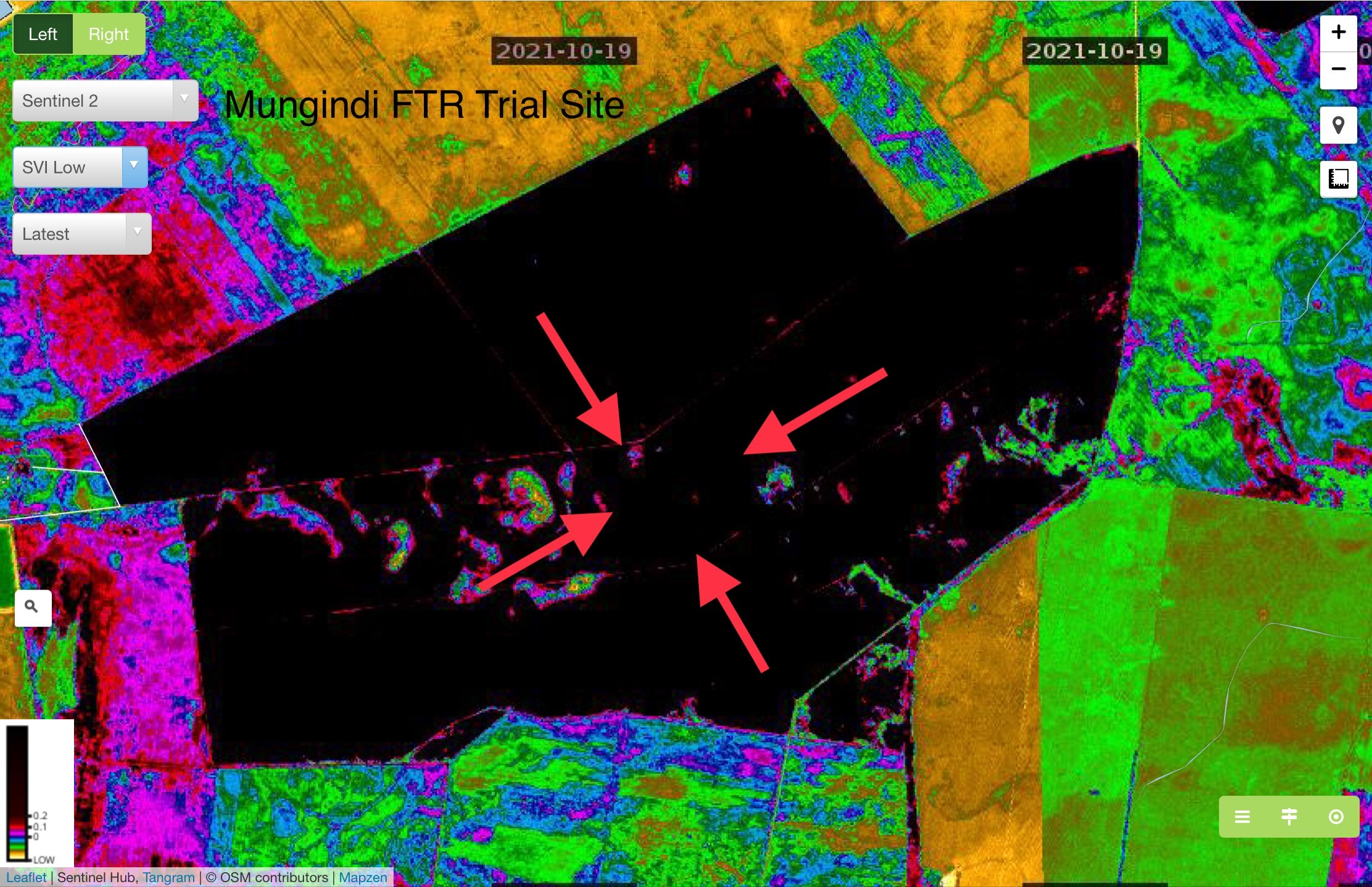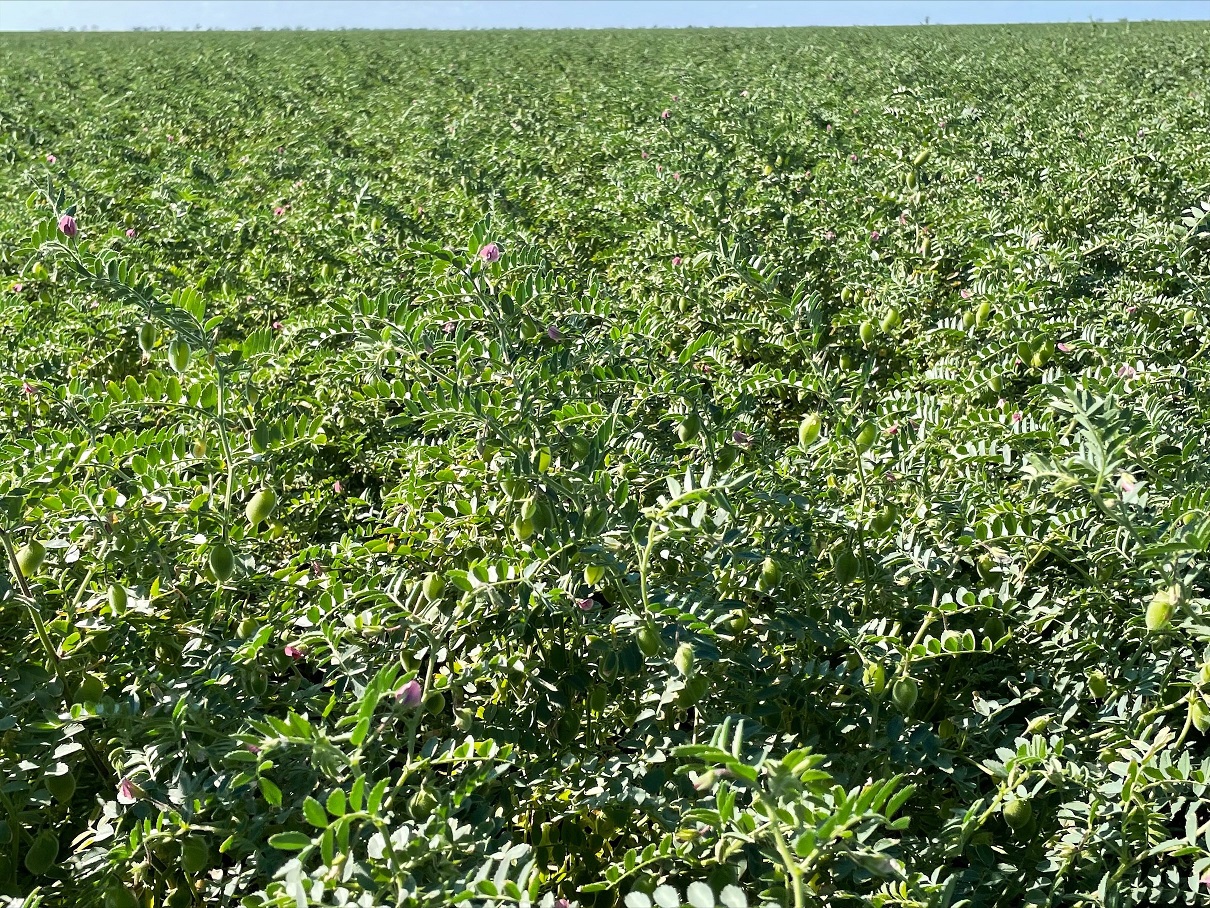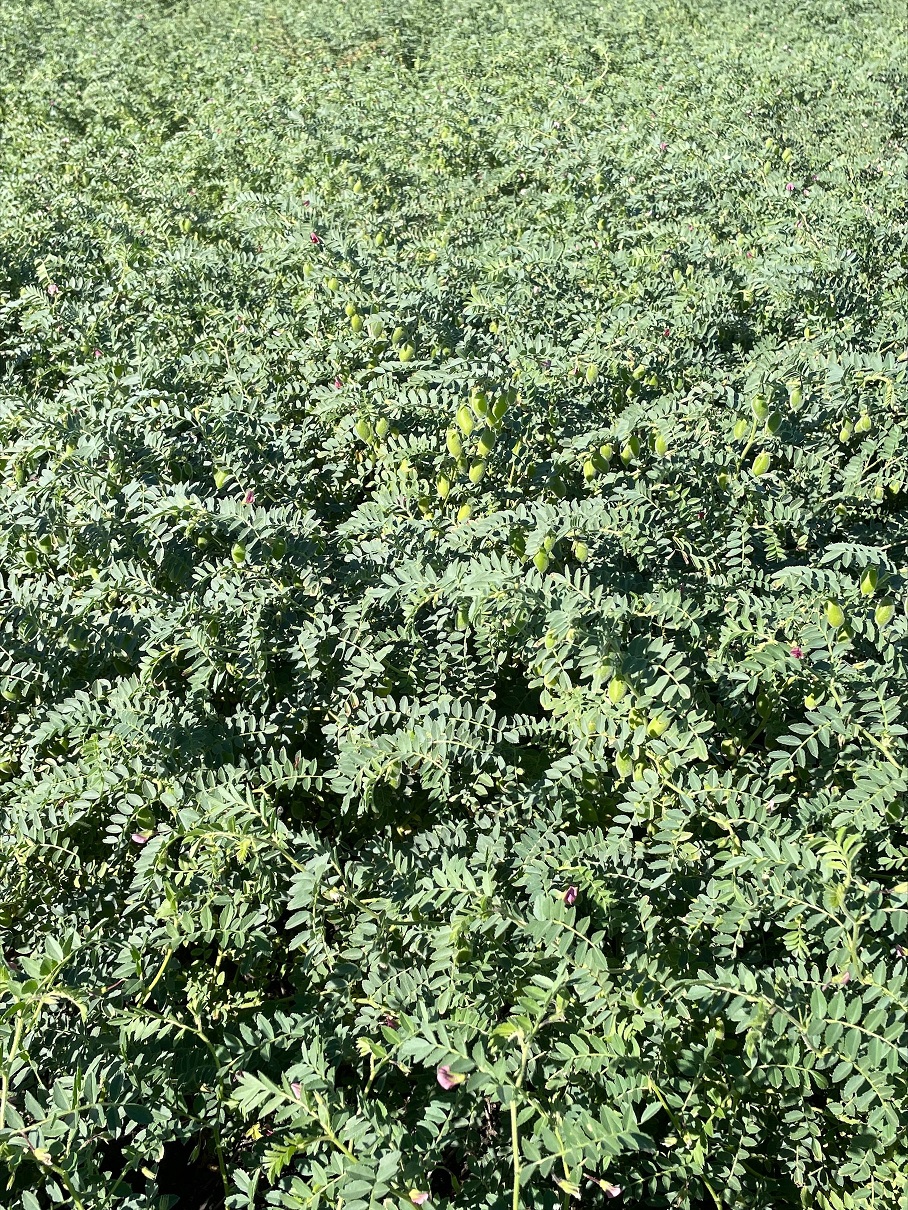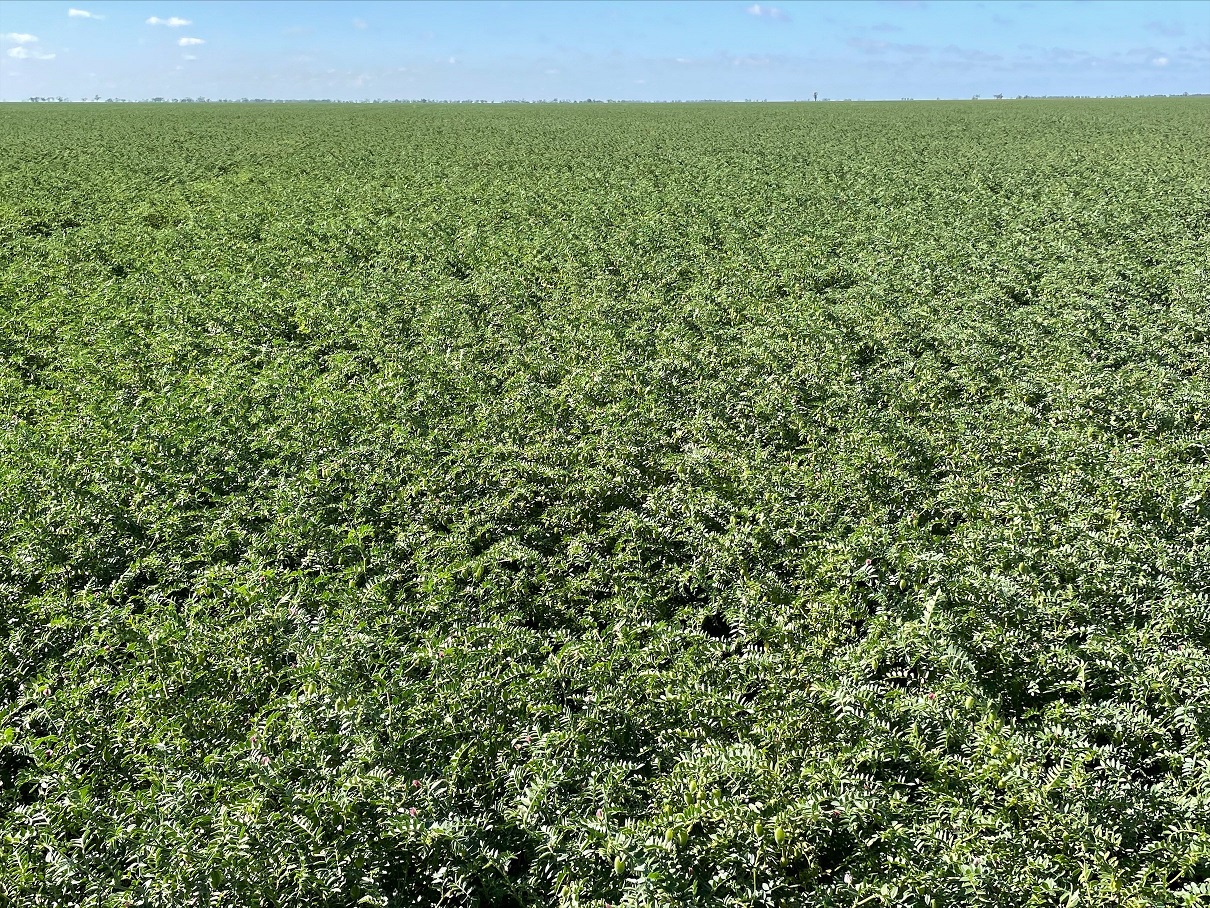 December 2021
For the third time this year, our FTR site is under floodwater. Photos were taken early Decmeber with rising floodwater coming over the site. It is now a lake.